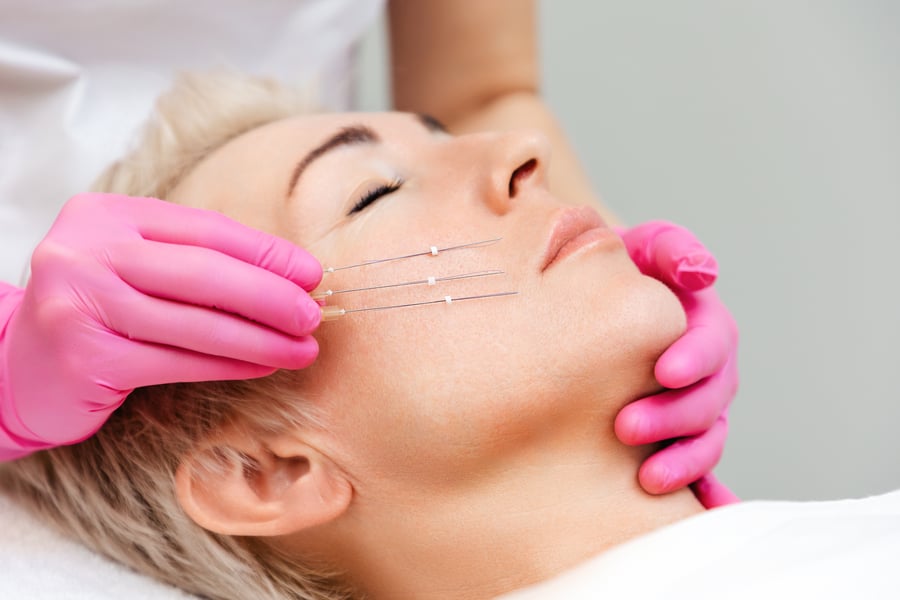 PDO Threads are a minimally invasive cosmetic treatment that uses dissolvable sutures to lift and tighten the skin. They are made of polydioxanone, a material that has been used safely in medical procedures for decades.
Top reasons why you should consider PDO Threads service from St. Johns Aesthetics
PDO Threads are highly effective at lifting and tightening the skin. In clinical trials, patients reported significant improvements in skin laxity and firmness after treatment.
They are a safe and well-tolerated procedure. The most common side effects are mild and temporary, such as swelling, bruising, and tenderness.
The treatments are quick and easy. They can be performed in the office in about 30 minutes. There is minimal downtime, so you can return to your normal activities immediately after treatment.
PDO Threads produce natural-looking results that gradually improve over time. The threads dissolve within 6-12 months, leaving behind a boost in collagen production and improved skin quality.
The collagen boost produced by the threads can help to keep your skin looking and feeling its best for years to come. If you are looking for a non-surgical way to lift and tighten your skin, PDO Threads from St. Johns Aesthetics may be the right option for you. Schedule a consultation today to learn more about PDO Threads and to see if they are right for you.
St. Johns Aesthetics Blog
Latest news and information relating to aesthetics services and technologies