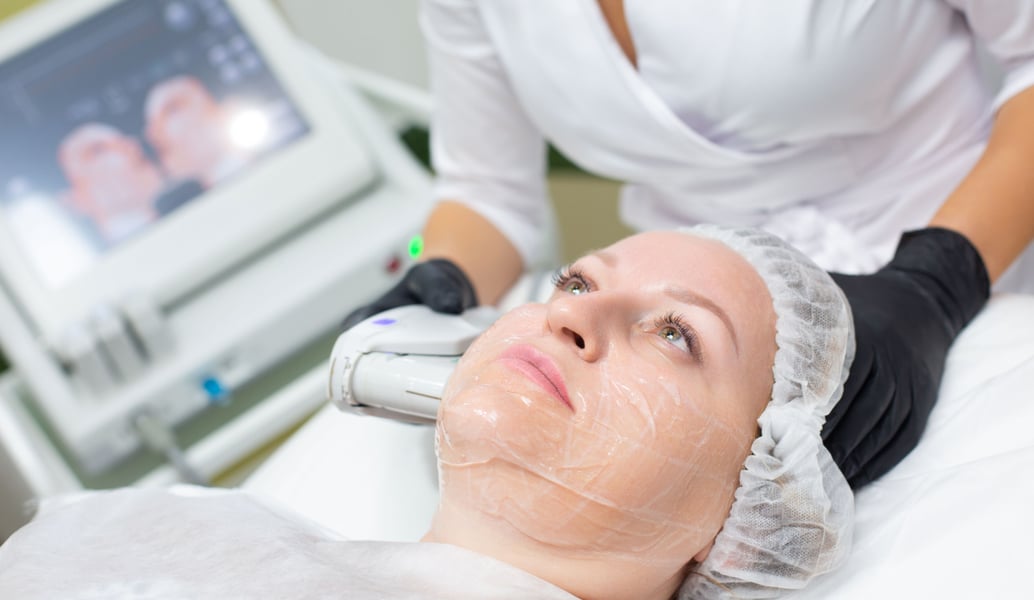 Experience the transformative power of Halo, an advanced treatment designed to effectively address a wide range of skin concerns. From sun damage and acne scars to pore size, fine lines and wrinkles, this revolutionary technology by Sciton combines non-ablative and ablative wavelengths for unparalleled results. With precise control and customizable treatment options, Halo offers minimal downtime and faster healing, ensuring a quick refresh and superior outcomes for your skin. Say goodbye to uneven skin tone and hello to a radiant, flawless complexion.
Precise Control
Our highly skilled technicians have the ability to precisely target and address specific areas of concern on your skin. Whether you want to diminish the appearance of sun damage, acne scars, or reduce pore size, our advanced technology ensures that the treatment is focused exactly where it's needed. This level of precision allows for optimal results and a truly tailored approach to your skincare needs.
Minimal Downtime
We understand that your time is valuable, which is why Halo laser resurfacing offers minimal downtime. After just a few days, you'll begin to feel refreshed and rejuvenated, ready to show off your radiant complexion. Unlike more invasive procedures, our advanced technology allows for a quick recovery period, ensuring that you can get back to your daily routine with minimal interruption.
Faster Healing
The innovative technology behind Halo laser resurfacing not only provides precise control but also accelerates the healing process. By combining non-ablative and ablative wavelengths, our treatment stimulates the skin's natural healing response, allowing it to recover faster. This means that you can enjoy the benefits of a more youthful and flawless complexion in less time.
Customized treatment
Our versatile Halo laser resurfacing device allows for a completely customized treatment plan. This means that we can tailor the intensity and depth of the treatment to suit your individual needs and goals. Whether you're looking for a subtle improvement or a more dramatic transformation, our experienced technicians can create a personalized treatment plan that delivers superior results. Say goodbye to a one-size-fits-all approach and hello to a more customized and effective solution for your unique skin concerns.
St. Johns Aesthetics Blog
Latest news and information relating to aesthetics services and technologies